Prof Ian J Cook AM, MB.BS(Hons), MD (Syd), FRACP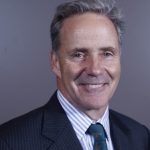 Director St George Swallow Centre and GI Motility Service, Department of Gastroenterology and Hepatology, St George Hospital
Professor of Medicine (Conjoint), University of NSW
Professor Cook graduated in Medicine from the University of Sydney in 1978, completed his Doctorate in Medicine (USyd) in 1989, with further postgraduate clinical and research training in Canada (1985-86), the US (1987), and University of Adelaide (1988-1990). He served as Director of Gastroenterology and Hepatology at St George Hospital, Sydney 1990 – 2010). He established St George Swallow Centre in 1995. He has attracted near continuous NHMRC funding for 26 years along with other grant funding in order to build an active  research program focusing on gastrointestinal motor disorders including pharyngo-oesophaegal physiology and swallowing disorders. He has published more than 170 book chapters, review articles and original papers in peer reviewed journals. In 2010 he received a prestigious Masters Award for Outstanding Achievement in Basic or Clinical Digestive Sciences from the American Gastroenterological Association in recognition of his sustained contribution to clinical research in gastroenterology. In 2019 he was awarded a Member of the Order of Australia for significant service to Gastroenterology and to medical research. He has served on the editorial boards for the journals Aust NZ J Med, Dysphagia, and Neurogastroenterology & Motility. He has served on national and international expert committees and medical societies including: Gastroenterological Society of Australia, American Gastroenterology Association, International Society of Neurogastroenterology and Motility, International Dysphagia Research Society (President 2003) and the International Society for Diseases of the Esophagus. He has been a founding member and Director of the St George & Sutherland Hospital Medical Research Foundation since 2007 and served as Chair of its Scientific Advisory Committee 2007-2019.
Dr Peter Wu MB.BS, PhD, FRACP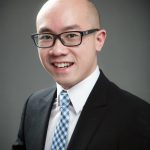 Gastroenterologist, Staff Specialist, Department of Gastroenterology and Hepatology, St George Hospital
 Senior Lecturer (Conjoint), University of NSW
Dr Peter Wu graduated in Medicine from the University of NSW in 2006 and completed his specialist training in adult gastroenterology at St George Hospital in 2014. He was awarded a PhD in 2018 for thesis where he investigated several novel diagnostic and therapeutic tools in the management of swallowing disorders. His research has attracted multiple local and regional competitive grants, and its results have been published in international high impact medical journals. The current focus of his research is on the impact of microbiome on dysphagia associated with head and neck cancer therapies.
In addition to general adult gastroenterology, Peter has a special interest in oesophageal disorders, including oesophageal dysmotility, gastro-oesophageal reflux, and eosinophilic oesophagitis. He serves as a consultant gastroenterologist in the Department of Gastroenterology and Hepatology, St George Hospital, and oversees the day-to-day clinical operation of the Swallow Clinic and GI Motility Laboratory.
A/Prof Julia Maclean B.App.Sc. (Speech Path.), MSc(Med), PhD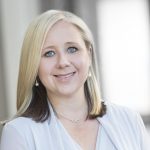 Speech Pathologist and Senior Post-Doctoral Fellow
Associate Professor (Conjoint), University of NSW
Julia graduated from speech pathology at the University of Sydney in 1993. She has held the senior surgery/oncology speech pathology position at St George Hospital, Sydney, since 1997. She completed her Master of Science in Medicine in 1999 investigating the relationship of swallowing disorders during acute exacerbation of Chronic Airflow Limitation. In 2010, she was awarded her PhD, investigating the prevalence and nature of swallowing disorders following total laryngectomy surgery. Julia has a particular interest in voice restoration and swallowing following total laryngectomy surgery.
Dr Michal Szczesniak BMedSc, PhD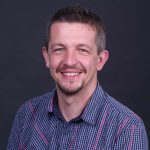 Senior Post-Doctoral Research Fellow, UNSW
Michal has begun his research career at St George Hospital in 2001 after graduating from biomedical science degree at Newcastle University. In 2008 he was awarded a PhD for thesis on oesophageal afferent pathways and their implications for oesophago-pharyngeal reflexes, regurgitation and symptom perception. In the course of this research he has gained extensive experience in videofluroscopic, manometric, pH and impedance studies in the pharyngo-oesophageal segment.
Mr Dheeraj Pandey B.Sc. Honours (Biochemistry and Genetics), MBiomedEng​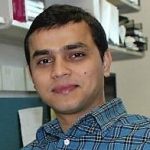 Hospital Scientist and Research Assistant
Dheeraj completed a science degree with honours in Biochemistry and Genetics from Texas A&M University in College Station, US. and a Master's degree in Biomedical Engineering at the University of New South Wales. He completed an undergraduate research scholar program during his senior year in college studying regulation of Neu5Ac (sialic acid) in drosophila. He worked as a research assistant after finishing his study and continued working on his project from scholar program. Two of the studies he was involved have since been published in scientific journals. Dheeraj joined the motility service in St George Hospital in Kogarah in 2017 as the clinical manometrist.
Department of Head and Neck Surgery
Department of Nutrition and Dietetics
Department of Otolaryngology (ENT)
Department of Radiation Oncology
Department of Upper GI Surgery